The CMS Counselors are dedicated to supporting students with all facets of middle school. Our counselors have divided the students according to last name as follows:
Please feel free to contact a counselor if you have questions, concerns, or need information. While they do not have a separate phone number from that of the school, they do have voice mail. Leave a message, and your call will be returned. 770.832.8114
Serves students with last names A-L.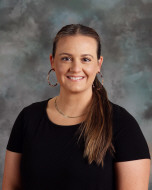 hannah.yates@carrollcountyschools.com