CMS Visual Arts Teacher
Contact Name
Phone Number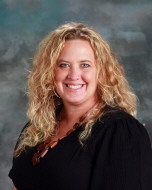 Central Middle School's Visual Arts program is based on the Georgia Standards for Visual Arts. Students are expected to complete, both collaboratively and individually, hands-on projects incorporating various media and techniques. Students are also encouraged to practice critical thinking skills, be creative, and express themselves while in class. The fundamentals of Art are practiced and feature The Elements of Art (line, shape, space, form, texture, value, color) and the Principles of Design (balance, pattern, unity, emphasis, contrast, movement, rhythm). Students are exposed to and work in a variety of media that may include drawing, painting, sculpture, design, technology, fiber arts, and art history.
During the school year, students have the opportunity to have their artwork featured at the Cultural Arts Center during The Arts Festival of Carrollton which is held each year on the second weekend in October, and the Annual Central Middle School Art Show in the Spring.
To inquire about the art program, please contact art teacher, Tuesdee Lambert.
Central Middle School students are impressing our community with art! The students listed below represented our school for the "School Arts" Exhibition. Their artwork was displayed at the Carrollton Center for the Arts from September 26 - October 22, 2022. Congratulations to Summer Yates who placed 2nd over the Middle School category. (Butterfly with Moon artwork)
Other students with art displayed include: Alexis Glave, Peyton Presley, Kyla Rugato, Walker Smith, Mary Williams, Michaela Buchanan, Lydia Kirk, Kaitlynn Hannibal, Lex Medina-Salazar, Ashley Perez-Garcia, Gavin Rantz, Valentino Vinci, Brayden Watson, Sean Carey, Samantha Garner, Taylor Lemley, and Gisell Perez Morales.